Bridal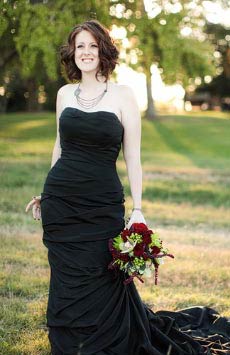 We Love Brides! It is an honor for us to work with you on one of the most important days of your life. Cosmetic Face Design has worked with hundreds of brides. We are experts at taking your vision and bringing it to life. We help create a memorable day for you. Cosmetic Face Design offers several bridal packages for the bride, and bridal party. We offer makeup services for face and body, eyelashes, camouflage makeup, airbrush makeup skincare consulting and temporary hair extensions. Our luxury package includes a bridal packet for touch up during your wedding day and to take on your honeymoon.
It's All about You
We begin with a consultation where you tell us your wish list for your wedding day. What will make you feel extra special? How do you want to look? Do you want a natural "Fresh Face" look? Do you want an "Elegant Pristine" look, or a "Glamorous Flawless" look? Your glamorous look can be attained with or without the airbrush...
Next you decide on your package. Will we work with you exclusively? Or would you like make-up for your bridal party, parents or anyone else participating in the wedding? Next you will make a deposit and we schedule your preliminary bridal consult, portrait and your wedding day.
Bridal Plans
Luxury – Consultation, Pampering make-over for the bride and a complete makeover for the mother of the bride or any person the bride chooses. Touch up bridal packet included for bride.
Elegant Bride – Consultation, Pampering Make-over for the bride, and a complimentary touch-up makeup for one other person. Touch up bridal packet included for the bride.
Fresh Face – Consultation, Clean, glowing, natural make-up over includes lashes.
Visit our gallery to see the brides we have made look extraordinary. Special requests are no problem. We can cover most tattoos and scars for an additional charge. Please email us a photograph of the area so we can review the size, shape, and color.
free consultation
Please take a moment to help us help you! Providing us with some basic information will allow us to schedule a comprehensive free preliminary consultation with you:
Name
Email Address
Wedding Date | Ready Time
Portrait Date | Ready Time
Wedding Colors
Wedding Location
Portrait Location
Look Desired
Special Needs (tattoos, scars, thin hair etc)
Please contact us and we will be happy to set up a time to meet with you.
Please note: Including a photo of yourself in your email will assist us even further.